The Ismaili Health Professionals Association (IHPA) fosters the professional and personal enhancement of Ismaili Health Professionals and promotes a tradition of service to others
The IHPA is an association of Ismaili health professionals established in 1993 under the aegis of Aga Khan Health Board for USA. Based on the ethics of self-reliance and sharing, the association has been working to foster professional and personal enhancement of Ismaili health professionals and at the same time promote a tradition of service to others. IHPA strives to achieve the following goals:
Foster the professional and personal development of Ismaili Health Professionals

Enhance networking among Ismaili Health Professionals, both nationally and internationally

Provide a resource base for health-related humanitarian activities

Encourage and assist students to pursue careers in health-related fields by serving as mentors, role models and advisors
Activities
Examples of IHPA sponsored activities include:
Opportunities for IHPA members to serve in health-related volunteer positions, both nationally and internationally
Providing health domain specific expertise to institutions involved in health-related activities in the developing world
Working in conjunction with other institutions to promote knowledge and awareness of health-related topics within the Jamat and also in the broader community
Forums to promote networking and capacity building among Ismaili health professionals
Creating tools to assist students interested in allied health professions to identify mentors and foster their academic development
Membership
All IHPA members are expected to uphold the highest level of professional and ethical conduct. IHPA membership is offered to:
Ismaili health professionals (including all allied health fields). This includes not only professionals who are currently involved in health-related fields, but also people who have previously worked in or trained in health related fields
Students who are interested in pursuing careers in health-related fields
Ismaili professionals from non-health related backgrounds (i.e. business, administration, teaching) whose professional activities lead them to interact in a meaningful way with health professionals or with the healthcare industry
Meet the IHPA USA Leadership Team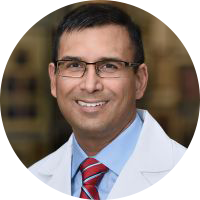 Ali Zul Jiwani, MD, MSc – IHPA National Lead
Dr. Jiwani is a board-certified interventional pulmonologist with the Rod Taylor Thoracic Care Center at the Orlando Health Cancer Institute where he serves as the Director of Interventional Pulmonary and leads the Institute's lung cancer screening program.  He has clinical expertise in both interventional pulmonary and thoracic oncology. He focuses on patients with benign and malignant airway and parenchymal lung disorders and pleural diseases. He has a particular interest in lung cancer screening, diagnosis and staging, the development of minimally invasive lung cancer biomarkers as well as benign airway stenosis.  When not working his passions are in woodworking, cooking and spending time with his family.
View Profile >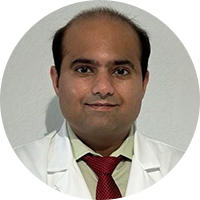 Vasim Lakhani, MSN, APRN, ACNPC-AG – IHPA National Deputy Lead
Vasim Lakhani is a board certified Adult Gerontology Acute Care Nurse Practitioner currently practicing as a Hospitalist Nurse Practitioner with Xpert Medical Management group in Houston, TX. His practicing clinical settings include acute care hospitals, long term acute care hospitals, and rehabilitation facilities. Apart from Hospital Medicine, Vasim also has clinical expertise in Palliative Medicine as a Nurse Practitioner with Memorial Hermann Health System. In his free time, Vasim enjoys spending time with his family and traveling.
View Profile >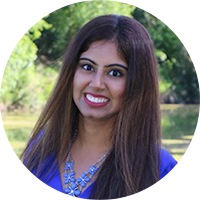 Sana Khimani, DDS – IPMP Co-Lead
Dr. Khimani is a practicing dentist in Austin, TX. She graduated from the University of Texas at San Antonio with a Bachelors of Science in Biology. She then went to University of Texas Health Science Center San Antonio and earned her DDS degree with distinction in Dental Education and Research. Upon graduation, Dr. Khimani started her career in San Antonio, TX after which she moved to the greater Austin area. Dr. Khimani is a member of the Academy of General Dentistry. She strives to take continuing education courses to learn about the latest advancements in dentistry. In her free time, Dr. Khimani enjoys spending time with her family, traveling and trying new cuisines and restaurants. 
View Profile >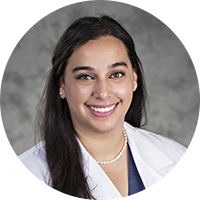 Khadij Assani, D.O. – IPMP Co-Lead
Dr. Assani is an internal medicine hospitalist based in Seattle, WA. She holds degrees in both religion and physiology from the University of California, in Los Angeles. After completing medical school from A.T. Still University, she completed internal medicine residency at Skagit Regional Health in 2023. She currently works at Virginia Mason Medical Center in Seattle and hopes to continue treating her patients holistically and provide empathetic, compassionate care. She is one of the national leads for the Ismaili Pre-Health Mentorship Program and works passionately to help Ismaili students obtain admission into healthcare professional schools and further their education. 
View Profile >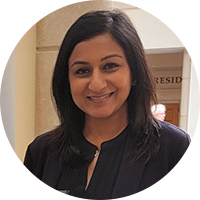 Anila Lokhandwala, RN – IHPA National Oncology Project Manager
Anila is a nurse who serves as Research Nurse Manager at Northside Hospital in Atlanta GA where she oversees Research Operations over 14 clinics across the state of Georgia. Her primary role as a Research Nurse Manager, includes bringing new clinical trials (Phase I-IV) for the Northside Hospital Cancer Institute (NHCI). This program is one of the largest community based oncology/hematology programs in the nation. In addition, she collaborates across the NHCI network with experienced oncologists, surgeons and radiologists to offer patients access to promising clinical trials within their own communities.
View Profile >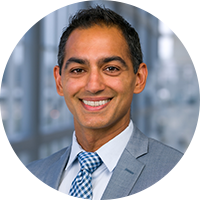 Salman Bhai, M.D. – IHPA Lead, Central Region
Dr. Bhai is the Director of the Neuromuscular Center at the Institute for Exercise and Environmental Medicine and an Assistant Professor of Neurology at UT Southwestern Medical Center. He earned his BS in Mathematics at Duke University and medical degree at Harvard Medical School. He then completed his neurology residency, neuromuscular fellowship, and medical education certificate at Harvard through Massachusetts General Hospital and Brigham and Women's Hospital. He leads a research lab studying muscle physiology and has been the site-PI for multiple clinical trials. He also is Clinical Development Lead at Taysha Gene Therapies and consults for biotechnology companies.
View Profile >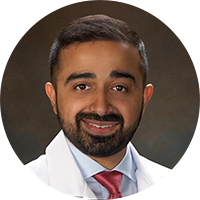 Farhan Hooda, D.O. – IHPA Lead, Florida
Dr. Hooda is a board-certified noninvasive cardiologist with The Heart Institute in St. Petersburg, FL. He completed his undergrad education at Emory University and his medical school at the Philadelphia College of Osteopathic Medicine – Georgia campus. When he is not working, he enjoys traveling, playing sports, and spending time with his family.
View Profile >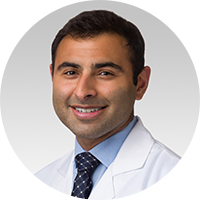 Muhammad Dhanani, MD – IHPA Lead, Midwest Region
Dr. Dhanani is an infectious diseases specialist on the medical staff at Northwestern Memorial Hospital and Shirley Ryan AbilityLab. His particular area of interests are antibiotic stewardship, outpatient parenteral antibiotic therapy (OPAT) and pharmacoequity. He is a native of Boston, and attended college at New York University before going to University of Michigan for medical school. He returned to Boston to complete internal medicine residency and infectious diseases fellowship at Boston Medical Center, after which he moved to Chicago to join the faculty at Northwestern University, where he is an assistant professor of medicine.
View Profile >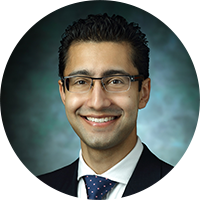 Farhan Merali, MD, MBA – IHPA Lead, Northeast Region
Dr. Merali is a cataract and cornea transplant surgeon at Kaiser Permanente of the Mid-Atlantic States, where he serves as the Assistant Chief of Ophthalmology. He completed his MD and MBA degrees at Harvard Medical and Business Schools followed by residency and fellowship training at Johns Hopkins Hospital. Originally from Toronto, Canada, he now resides in the DC metropolitan area with his wife and 2 children. When he is not working, he loves to ski, travel and spend time with his family. 
View Profile >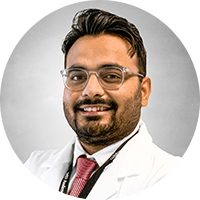 Bilawal Ahmed, MD – IHPA Lead, Southeast Region
Dr. Ahmed is currently working as an Assistant Professor of Medicine in Hematology and Oncology at the University of Tennessee in Memphis. He specializes in Thoracic and GU malignancies and also serves as a Site Director for the fellowship program. He was born and brought up in Karachi Pakistan before moving to US for residency.
View Profile >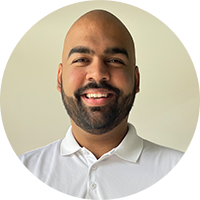 Moshin Ali, PharmD – IHPA Lead, Southwest Region
Mohsin Ali is a pharmacist currently practicing at Kelsey Seybold Clinic in Houston Texas. He is a native Houstonian and completed his undergraduate and graduate degrees at the University of Houston. During his free time he enjoys traveling, spending time with his friends and family, and following Houston sports.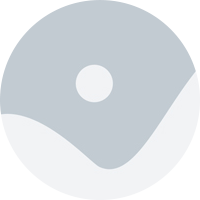 Hafiz Miraly, M.D. – IHPA Lead, Western Region
Dr. Miraly is a pediatric hospitalist at Kaiser Permanente in San Jose, California. His practice encompasses neonatal resuscitation and management of a level 2 NICU, as well as being responsible for the care of ill children in the ER and pediatric ward settings respectively. He grew up in Seattle and did his undergrad at the University of Washington. He then went to McGill University in Montreal for medical school and returned to the west coast to complete his pediatric residency training at UC Davis in Sacramento, California. In his spare time, he enjoys spending time with his family, playing sports, skiing, traveling and rooting for Seattle sports teams.
View Profile >