The Ismaili Health Professionals Association (IHPA) fosters the professional and personal enhancement of Ismaili Health Professionals and promotes a tradition of service to others
The IHPA is an association of Ismaili health professionals established in 1993 under the aegis of Aga Khan Health Board for USA. Based on the ethics of self-reliance and sharing, the association has been working to foster professional and personal enhancement of Ismaili health professionals and at the same time promote a tradition of service to others. IHPA strives to achieve the following goals:
Foster the professional and personal development of Ismaili Health Professionals

Enhance networking among Ismaili Health Professionals, both nationally and internationally

Provide a resource base for health-related humanitarian activities

Encourage and assist students to pursue careers in health-related fields by serving as mentors, role models and advisors
Activities
Examples of IHPA sponsored activities include:
Opportunities for IHPA members to serve in health-related volunteer positions, both nationally and internationally
Providing health domain specific expertise to institutions involved in health-related activities in the developing world
Working in conjunction with other institutions to promote knowledge and awareness of health-related topics within the Jamat and also in the broader community
Forums to promote networking and capacity building among Ismaili health professionals
Creating tools to assist students interested in allied health professions to identify mentors and foster their academic development
Membership
All IHPA members are expected to uphold the highest level of professional and ethical conduct. IHPA membership is offered to:
Ismaili health professionals (including all allied health fields). This includes not only professionals who are currently involved in health-related fields, but also people who have previously worked in or trained in health related fields
Students who are interested in pursuing careers in health-related fields
Ismaili professionals from non-health related backgrounds (i.e. business, administration, teaching) whose professional activities lead them to interact in a meaningful way with health professionals or with the healthcare industry
Meet the IHPA USA Leadership Team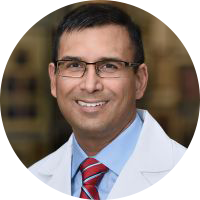 Ali Zul Jiwani, MD, MSc – IHPA National Lead
Dr. Jiwani is a board-certified interventional pulmonologist with the Rod Taylor Thoracic Care Center at the Orlando Health Cancer Institute where he serves as the Director of Interventional Pulmonary and leads the Institute's lung cancer screening program.  He has clinical expertise in both interventional pulmonary and thoracic oncology. He focuses on patients with benign and malignant airway and parenchymal lung disorders and pleural diseases. He has a particular interest in lung cancer screening, diagnosis and staging, the development of minimally invasive lung cancer biomarkers as well as benign airway stenosis.  When not working his passions are in woodworking, cooking and spending time with his family.
View Profile >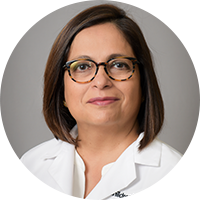 Shabina Virani, RN, MSN, CPNP – IHPA National Honorary Secretary
Mrs. Virani is a pediatric nurse practitioner at Children's Health and University of Texas at Southwestern in Dallas, Texas. She has been practicing in the specialty of pediatric gastroenterology and hepatology for over 17 years. She treats children with chronic abdominal pain, feeding difficulties and chronic liver diseases. In her free time she enjoys baking, traveling and spending time with her family.
View Profile >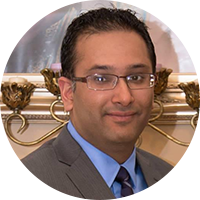 Asif Najmuddin, M.D., IHPA Lead, Central Region
Dr. Najmuddin is a critical care physician in the Dallas-Fort Worth Area at Medical City Denton.  He completed his MBBS from Aga Khan University, and completed his internal medicine and pulmonary/critical care training at West Virginia University. "I carry a passion to serve our Jamat in the healthcare field to my utmost potential."
View Profile >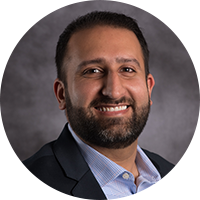 Alyaz Somji, D.O., IHPA Lead, Florida
Dr. Somji is an internal and functional medicine physician in Orlando, Florida. He is an osteopathic physician who graduated from Nova Southeastern University College of Osteopathic Medicine and completed internal medicine residency at Palmetto General Hospital where he was also a chief resident. He is board certified in Internal Medicine and trained by the Institute of Functional Medicine and Functional Medicine University with extensive training in modern medicine, nutrition and natural wellness.
View Profile >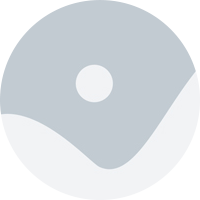 TBA, IHPA Lead, Midwest Region
coming soon!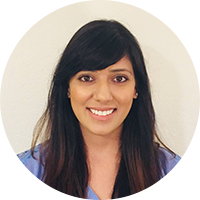 Aliya Hirji, BSN, RN, FNP, IHPA Lead, Northeast Region
Aliya is a labor and delivery nurse at Brigham and Women's Hospital, a Harvard-affiliated teaching hospital located in Boston, Massachusetts. Born and raised in Calgary, Canada, Aliya has always loved helping others and pursued excellence in her work. In her free time, she enjoys playing table tennis, spending time with family, traveling, cooking, and practicing yoga.
View Profile >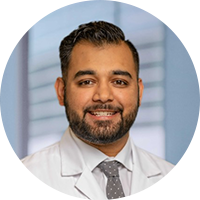 Raheel Ali, M.D, IHPA Lead, Southwest Region
Dr. Ali is an Orthopedic Surgeon in Houston, Texas. He is graduated from medical school from Baylor College of Medicine and completed his orthopedic surgery residency at Baylor College of Medicine in the Texas Medical Center where he was a chief resident and received honors in academic excellence. He completed a fellowship in Adult Hip and Knee Reconstruction at Anderson Orthopaedic Research Institute. His clinical focus is on orthopedic trauma and hip and knee reconstruction. Professionally, he enjoys teaching and mentoring medical students and residents. In his free time, he enjoys swimming, playing soccer and basketball, travel, and spending time with his young daughter.
View Profile >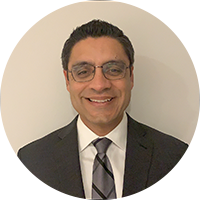 Iqbal Kasam, M.D., IHPA Lead, Western Region
Dr. Kasam is a board certified Family Medicine physician with fellowship training in Sports Medicine. He completed his undergraduate training at UCLA where he received his degree in Microbiology, Immunology, and Molecular Genetics. He then completed his medical training at St. George's University and his residency and fellowship at Kaiser Permanente where he also currently practices. He has significant experience in primary care, urgent care, and has also been team physician for local high schools and colleges. In his free time he enjoys traveling, hiking, following sports, and spending time with family.
View Profile >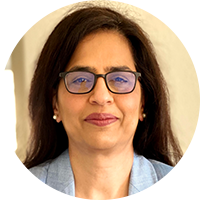 Amina Huda, PhD, APRN-BC, Ismaili Nursing Alliance (INA) National Lead
Dr. Amina Huda, is a Board-Certified Geriatric Nurse Practitioner. Currently, she works as a Gero-Oncology nurse practitioner in the Stanford University Hospital system. In addition, she serves on the UCSF faculty as an Assistant Adjunct Professor. Dr. Huda has nearly thirty years of experience in various areas of patient care, including liver transplantation, geriatrics and quality improvement. Dr. Huda has an outstanding academic background that includes a bachelor's degree in nursing with highest honors from Aga Khan University Karachi Pakistan, a Master of Science in Nursing from the Gerontological Nurse Practitioner Program of UCSF, and a Ph.D. in Nursing and Health Policy from UCSF. She has published her research work in peer-reviewed journals.
View Profile >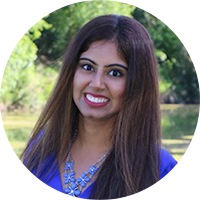 Sana Khimani, DDS, IPMP Co-Lead
Dr. Khimani is a practicing dentist in Austin, TX. She graduated from UT Health San Antonio School of Dentistry before establishing her own practice.
View Profile >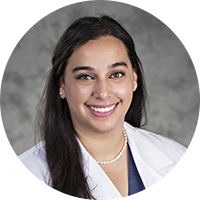 Khadij Assani, D.O., IPMP Co-Lead
Dr. Assani is originally from Los Angeles, California and completed her undergraduate degrees in Physiology and Religion at University of California, in Los Angeles while also completing a study abroad program in London. She then spent a few months in Dar-es-Salaam, Tanzania, bringing the best practices of modern medicine to East Africa. She went on to attend medical school at A.T. Still University in Phoenix, Arizona and is now a first year internal medicine resident at Skagit Valley Hospital in the state of Washington. As an osteopathic physician, Khadij hopes to treat her patients holistically and provide empathetic, compassionate care. Khadij believes that perseverance and hard work are the keys to success and hopes to create a lasting impact on her patient's lives.
View Profile >