Mentoring Nurses in the Pamirs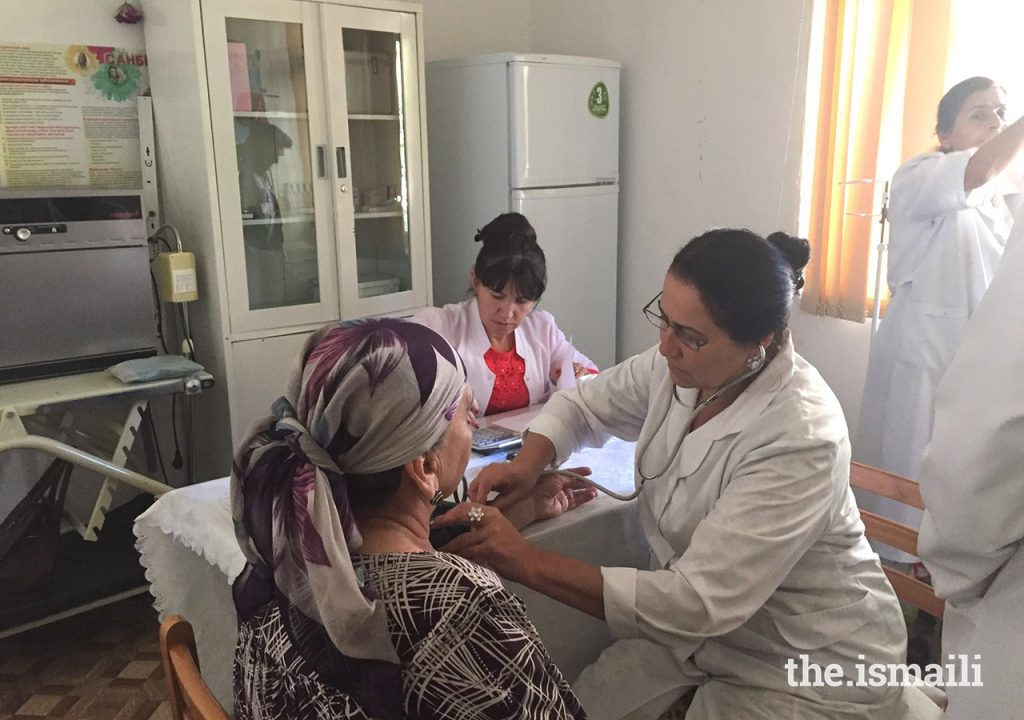 Nurse Naseem Khuwaja's knowledge of the medical field, ability to teach, and will to volunteer, function as the perfect equation for her service. She traveled to Tajikistan for three months to mentor 32 local nurses. If the trip itself does not reflect her altruistic persona, she also helped create the proposal for the project, including budgeting, providing supplies, and devising the implementation plan. This goes beyond her involvement in Jamati local lifestyle projects, where she engages in one-on-one counseling to improve the health of individuals.
Currently teaching at Gwinnett Institute in Orlando, Naseem graduated from the Aga Khan University in 1983 and completed her graduate degree in 1990, followed by a midwifery program.
Her training was put to good use at the Aga Khan Medical Centre, Khorog, Tajikistan (AKMCK), which opened about four months before her trip to the Pamirs. The geography and condition of Khorog pose obstacles to the development of healthcare quality. Due to the economic conditions, mountainous area, and lack of resources, there are difficulties in providing sufficient healthcare for the residents. This is where Naseem's efforts paid dividends.
Aside from working on the proposal for the AKMCK project, Naseem took with her ten boxes of supplies, and arranged for high fidelity simulators to be shipped. With the logistical difficulties of transporting a large number of supplies to the region, she thought it a miracle that only a bottle of hand sanitizer broke in transit.
Upon arrival, Naseem put into action the modules that she had created. She taught about universal nursing standards, such as oxygenation paths, nutrition, physiology of the human body, etc. To scratch the surface of her mentoring, the nurses learned to distinguish between the normal and abnormal heart and breath sounds, along with how to assess and treat any abnormalities observed.
These modules were constructed to help teach the nurses, but Naseem says that she learned from the nurses as well, who worked 14-15 hour night-shifts. "My joy came from their motivation," she says. Furthermore, she gained an appreciation for the comfortable life that she leads in America when seeing the constant smiles of the people in Khorog, who make do with far less in creature comforts.
When asked what motivates her to serve, she answered with no hesitation, "That little light that comes from the other side." She has a sense of purpose and derives satisfaction from providing knowledge that can improve the health of others…even if that is half a world away.